Tallinn Helsinki rail link
Way back in 1999 we made our first 'country' railway film – it was the Railways of Finland. At the time we had a meeting with the Finnish MOT and one area discussed was a fixed link between Helsinki and Tallinn. Nothing happened – then but now the Geo-political landscape has changed out of all recognition and it seems that a Finland – Estonia tunnel is back on the cards!
The link would be a northern extension of the 'Rail Baltica' project to establish a high-quality standard gauge railway between Poland and the Baltic port city of Tallinn. This line will offer both passenger and freight trains a way of reaching Finland without the complex (and politically difficult) diversion thorough Russia (St Petersburg).
With the demise of the Turku-Stockholm rail ferry standard-gauge wagons no longer have access to the VR network (and vice versa). If you have seen TTR2 then you will perhaps remember the huge volumes of pulp and paper the country exports. The Finns are very aware of this and the danger to their economy of a less friendly Russian Confederation!
The hope is that in addition to increased freight traffic there will be a 'regional effect' similar to that experienced in the Oresund Region that has become a Scandinavian power-house- thanks to the construction of the fixed link between Malmo and Copenhagen.
The link as now envisaged would run west from Helsinki on the existing line to Turku as far as Jorvaksen where a new line would be built down the Porkkala Peninsula. A double track (rail only) 36-40km tunnel would be required to reach Estonia. The Finns want to start work ASAP but the build time would be considerable.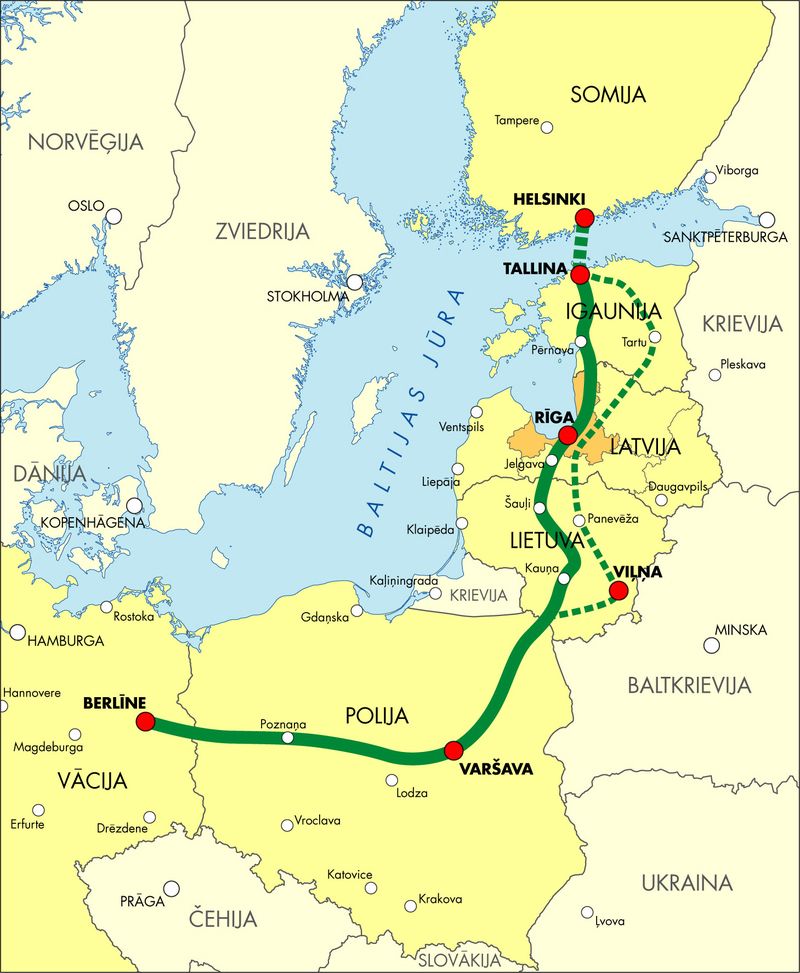 Standard-gauge rail link to Finland?